Portfolio Project Details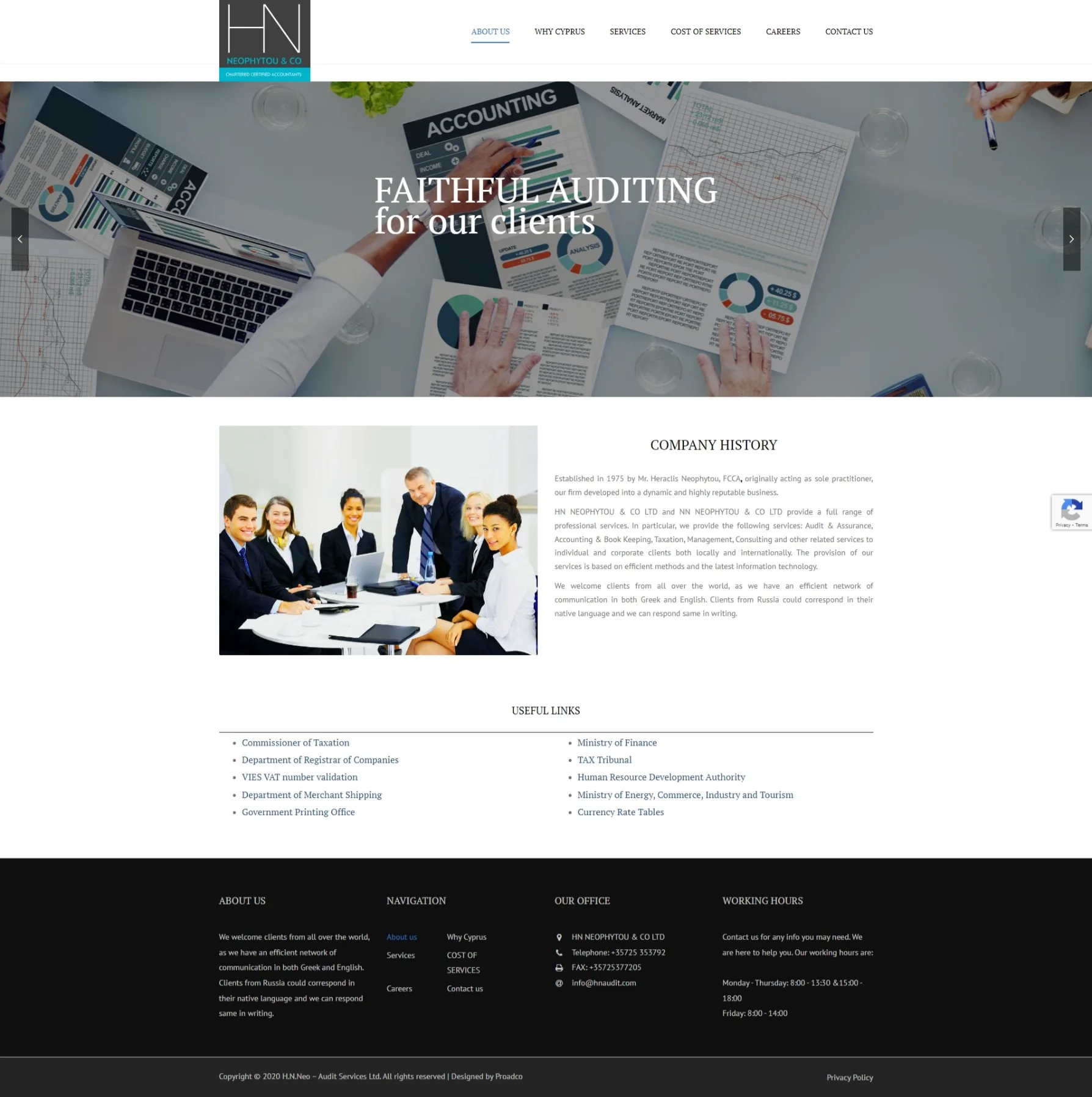 Established in 1975 by Mr. Heraclis Neophytou, FCCA, originally acting as sole practitioner, our firm developed into a dynamic and highly reputable business. HN NEOPHYTOU & CO LTD and NN NEOPHYTOU & CO LTD provide a full range of professional services. In particular, we provide the following services: Audit & Assurance, Accounting & Book Keeping, Taxation, Management, Consulting and other related services to individual and corporate clients both locally and internationally. The provision of our services is based on efficient methods and the latest information technology. We welcome clients from all over the world, as we have an efficient network of communication in both Greek and English. Clients from Russia could correspond in their native language and we can respond same in writing.
Bring Your Vision to Life with a State of the Art Website
Are you thinking about developing your new website? Or maybe you need an application to help you with your business?  Talk to us, it's a great way to begin the process and bring your idea to life!