Portfolio Project Details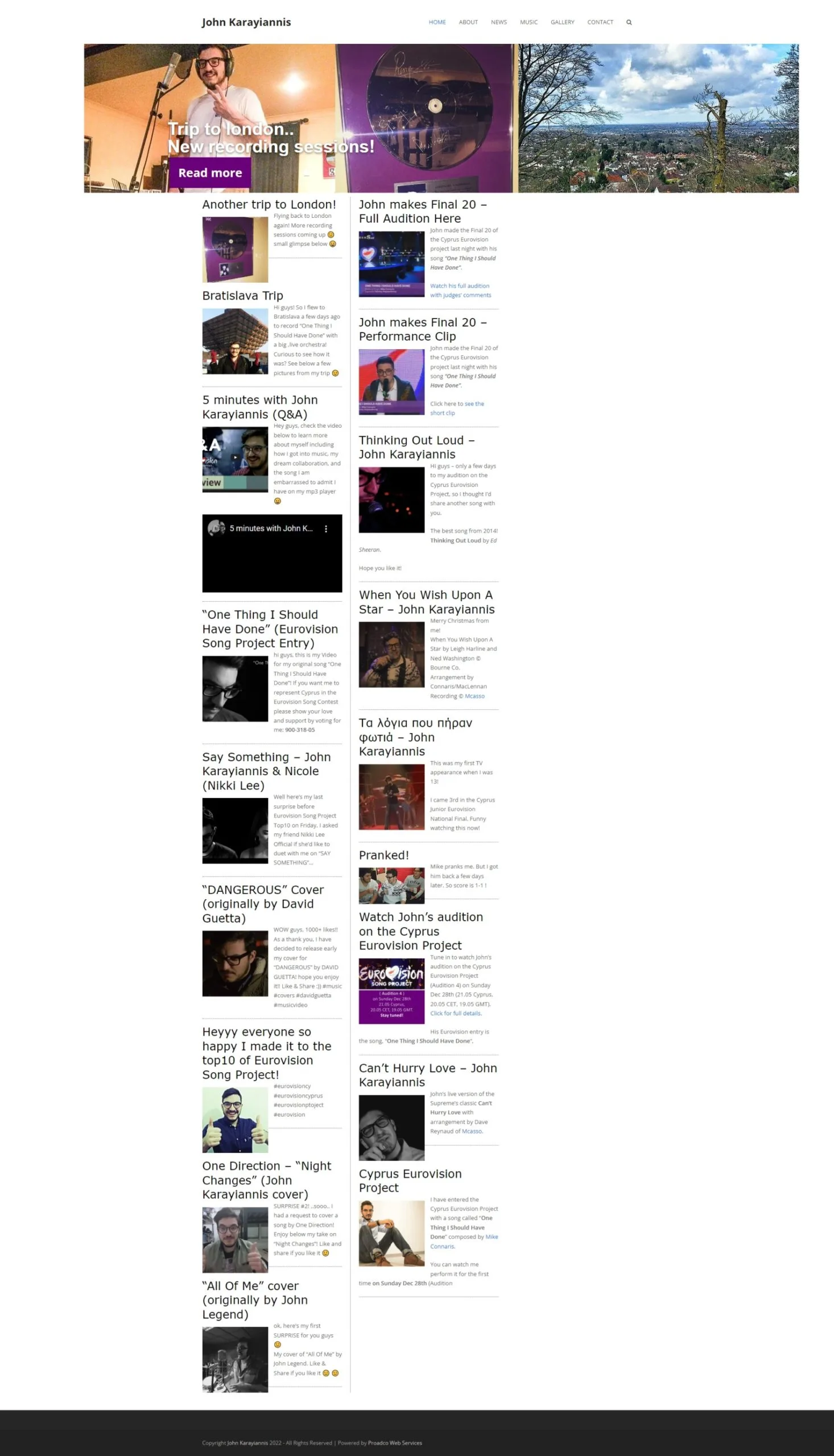 Hello there! I'm John Karayiannis and I'm a Cypriot singer / songwriter and musician from Limassol, Cyprus. I've been singing and playing music since the age of 6 and had my first vocal lesson at 8. I participated and won first prize at a number of local talent shows all over Cyprus and I have passed the Grade8 Vocal exams with distinction. I recently won the Eurovision Song Project Contest and I will represent Cyprus at ESC-2015, at Vienna, with a great song from composer Mike Connaris who handpicked me for the task. My future plans include attending Berklee to study performance, for which I audition and passed and starting my career as a performing artist.
Bring Your Vision to Life with a State of the Art Website
Are you thinking about developing your new website? Or maybe you need an application to help you with your business?  Talk to us, it's a great way to begin the process and bring your idea to life!