Portfolio Project Details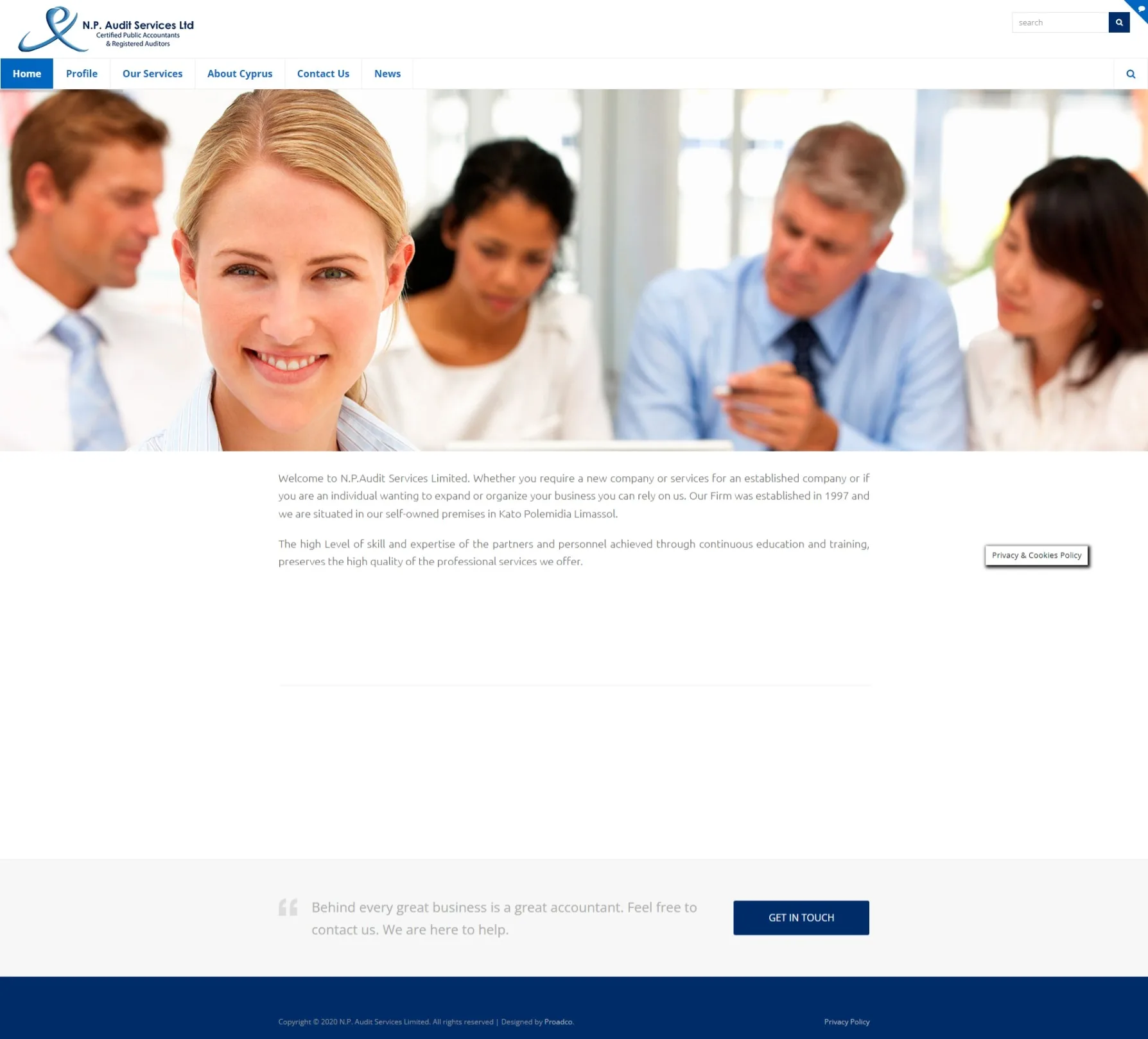 N.P.Audit Services Limited is an independent firm of accountants and auditors, providing Audit, Bookkeeping, Tax and Advisory services. It was established in 1997 by Nicos Panagiotou . The high Level of skill and expertise of the partners and personnel achieved through continuous education and training, preserνes the high quality of the professional serνices we offer. With information technology well into business we keep abreast with all developments and employ efficient methods in the provision of services. We are a member of the Institute of Certified Public Accountants in Cyprus (ICPAC) and Institute of Public Accounts Australia(IPA).
Bring Your Vision to Life with a State of the Art Website
Are you thinking about developing your new website? Or maybe you need an application to help you with your business?  Talk to us, it's a great way to begin the process and bring your idea to life!